Description
Designed by Calembour and Ernesto Tuliozi
Do puzzle and xilography
The box contains 25 wooden cubes (4 cm side) engraved in the six faces that are to be first composed as a puzzle, then printed to discover xylography, an ancient printing technique. You can create faces with different emotions by choosing between 6 possibilities. Put the roll in the paint and pass it on the wood, then lay a sheet of paper over it, and massage it with your hands so that it adheres well to the wooden cubes, then rise it and look at how the xylography print became.
You can also use only 4 cubes (and you have six suggested compositions), or 9 cubes, or you can freely compose the signs by looking for the graphic effect you like most.
Paolo Pi is also an eBook allowing children to have fun with puzzles, to draw faces or to compose them with a simple drag and drop gesture.
BOX CONTENT
– 25 wooden cubes (4×4 cm)
– 1 bottle of water-based color
– 1 platen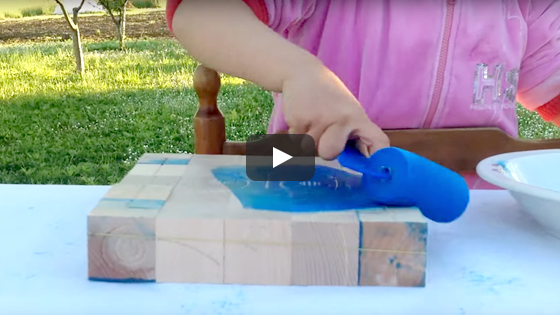 Playing with Paolo Pi