Description
What's in a drop of water?
An enlarged drop to play with frottage and graphic design. How many images are you able to create with the available pieces? How many stories can you create? We give you first suggestions.
My David Ill is a disc printed in relief (of 33 cm in diameter) and smaller circles to compose the puzzle and draw with the cards.
BOX CONTENT
– 1 disc printed in relief (of 33 cm in diameter) and smaller circles to compose and decompose puzzles
– 3 teaching cards with 5 activity proposals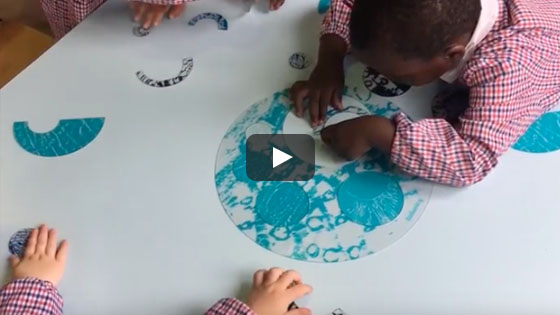 In a drop of water, with David Ill